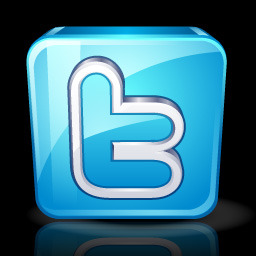 Scholars have to keep up with the times. As we all know, some information breaks first or only on Twitter, and a good academic needs to be able to cite this kind of source. Two important authorities, the American Psychological Association (APA) and the Modern Languages Association (MLA), take slightly different approaches to citing Twitter.
The APA provides some detailed suggestions for citing a tweet in a paper using APA format.
http://blog.apastyle.org/apastyle/2009/10/how-to-cite-twitter-and-facebook-part-ii.html
For example, here's how to cite one of the tweets by the Library. First the tweet:
UM Health Library @healthlibrary
Can you trust the drug information you find in Wikipedia? http://dlvr.it/1JbDDp
Now the APA-recommended format for citation:
UM Health Library. (2012, March 12). Can you trust the drug information you find in Wikipedia? http://dlvr.it/1JbDDp [Twitter post]. Retrieved from https://twitter.com/#!/healthlibrary/status/179248457175924736
Include the author name exactly as it appears in Twitter, in this case "UM Health Library."
Alphabetize accordingly.
The date includes the year and day, but not the time. The date gives ample specificity without adding an element of how to format times, which isn't done anywhere else in APA Style.
To differentiate among posts from the same source in the same year (or even the same day), you can include "a" or "b" after the year, in chronological order. If you have only one post from the writer in a year, then it is not necessary to include "a" or "b."
Add the whole post in the title position, including any URL provided as a link.
It's helpful to provide the description of form inside brackets, i.e., [Twitter post].
The "Retrieved from" URL leads directly to the post rather than to the feed in general, in order to be as direct and specific as possible about what is being cited. Click the date and time stamp beneath the post in question (seen in the screenshots) and you will be taken to the individual status update page with its own URL.
And that's all there is to it, according to the APA.
The Modern Language Association has devised a simple standard format for citing a tweet:
http://www.mla.org/style/handbook_faq/cite_a_tweet
The basic format is:
Last Name, First Name (User Name). "The tweet in its entirety." Date, Time. Tweet.
It's simple, especially the "Tweet" at the end. However, it's curious that no URL is required, especially given the difficulty of Twitter search for anything not said in the past day or two.
Here is the complete citation, according to MLA style:
Athar, Sohaib (ReallyVirtual). "Helicopter hovering above Abbottabad at 1AM (is a rare event)." 1 May 2011, 3:58 p.m. Tweet.